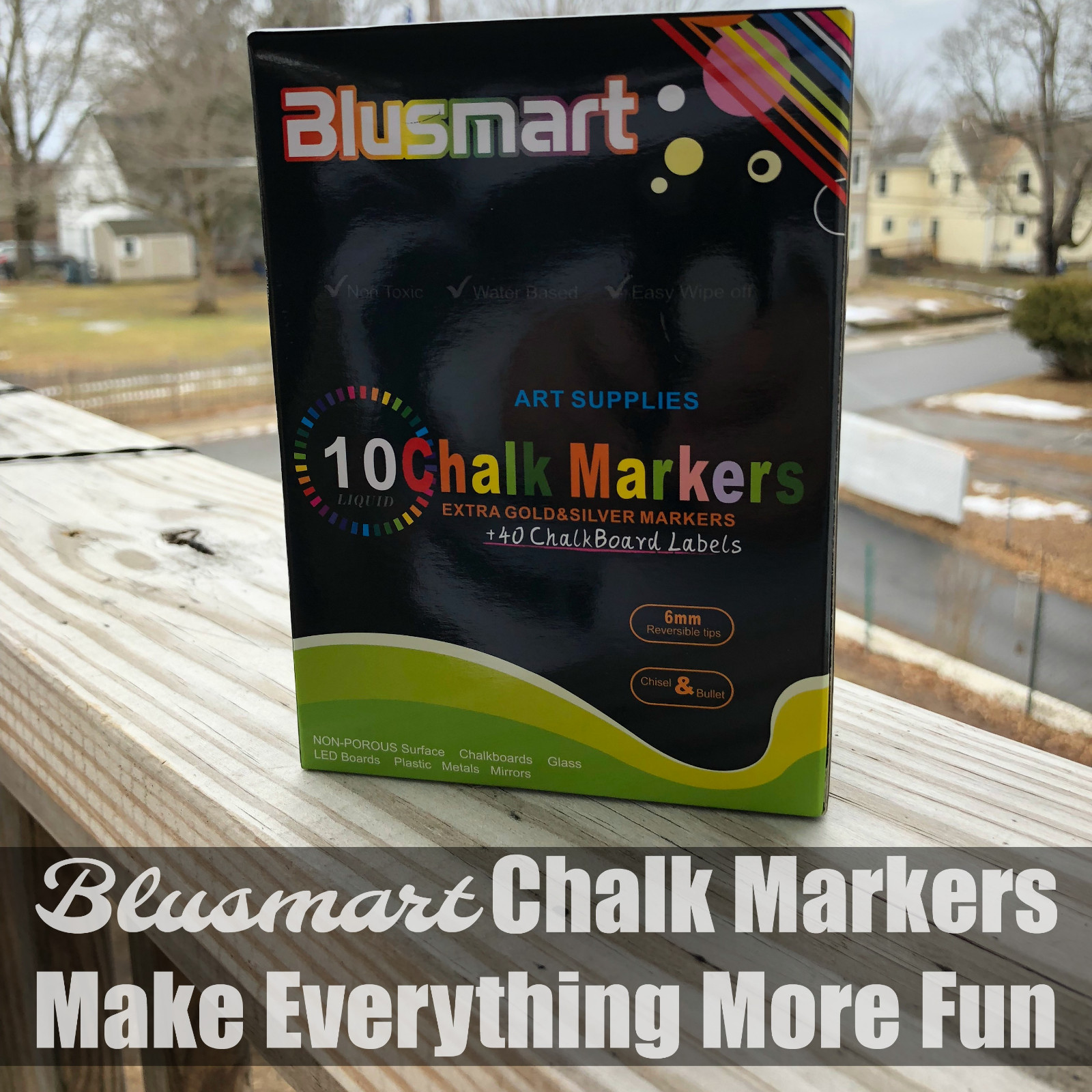 I wish I was growing up as a child in this time. My kids have access to so much more and so many more innovative products than my generation or my parents and everyone before them had. These Blusmart Chalk Markers are exactly the type of thing I am referring to.

When I grew up all we had was white chalk – not even colors and definitely no sidewalk chalk. I wrote on the sidewalk and driveway with a rock. And I always volunteered to stay after school and bang out the erasers.
Every child, teen, tween loves markers and now they can even have chalk markers! These are so awesome and can be used on glass, mirrors, chalkboards, windshields, whiteboards, art projects, ceramics and more. The colors are gorgeous and brilliant and they write very smoothly.
We will definitely never use powdered chalk again. These Blusmart Chalk Markers are a set of 10 with white, orange, yellow, blue, green, purple, red, black, gold and silver. They have 6mm reversible tips – a bullet tip and a chisel tip.

Very easy cleanup with wet wipes! Perfect for all non-porous surfaces.

Right now it is available on Amazon for just $6.99! Happy Ordering!