If you're looking to pick up the best air fryer in the market, then this Blusmart Electric Air Fryer will not fail you. Is it worth buying? Well, only people who have tried to use it can say. Check out this comprehensive information based on how it works, and how useful its features are. For more product information, visit: https://www.amazon.com/Electric-Blusmart-Technology-Temperature-Control/dp/B073J8SL71/ref=sr_1_1?ie=UTF8&qid=1531478390&sr=8-1&keywords=blusmart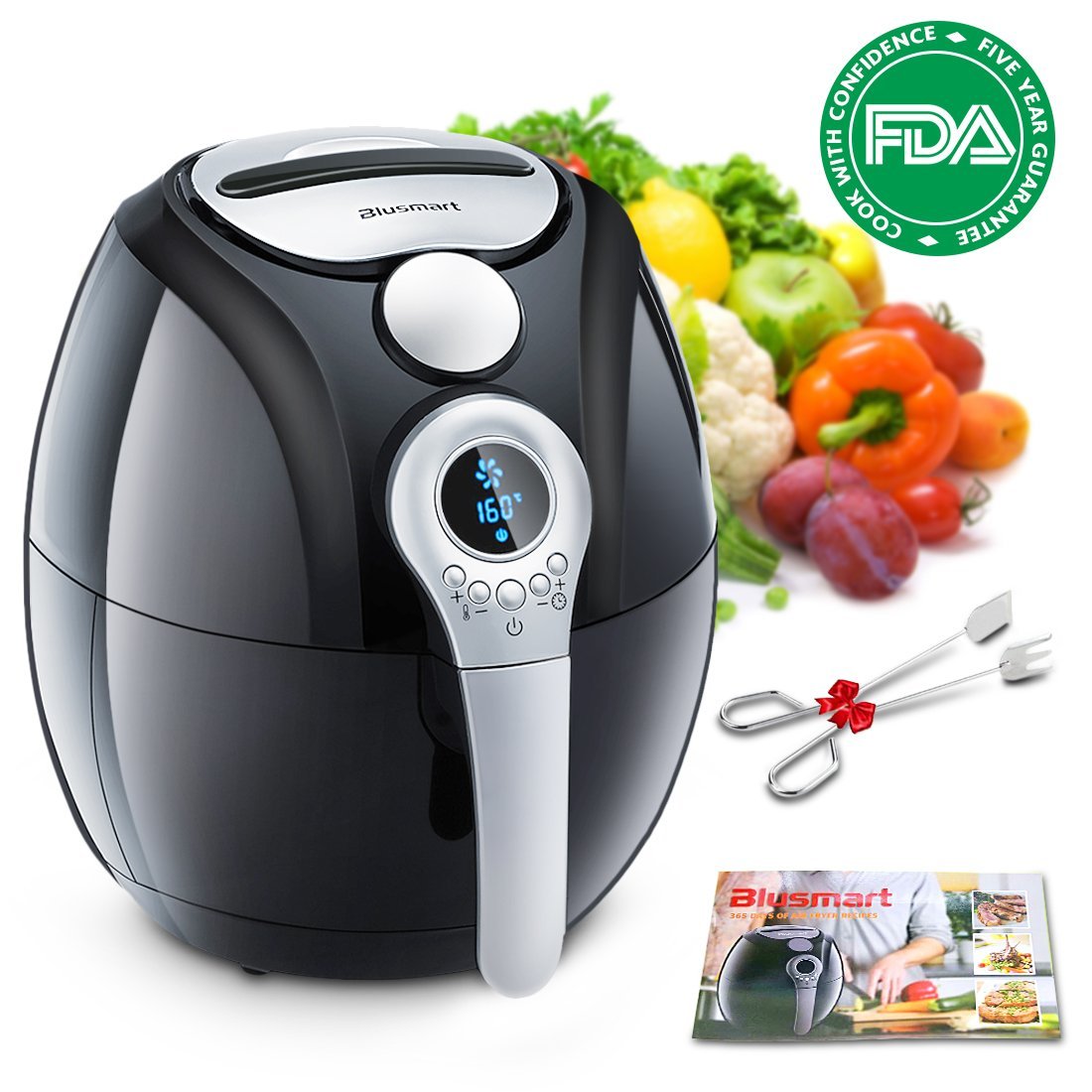 Innovative

Known to have an "Extraordinary Air Frying Technology," this innovative electric air fryer lets the hot air circulate all throughout the inside part of the food to cook it evenly. The temperature which flows inside your dish delivers fast cooking whether you use it for grilling, frying, baking, or roasting. It makes the process hassle-free because you don't even have to flip the food to cook it evenly.
Intuitive Control Panel
The process of cooking is made easy through the electric air fryer time and temperature control. It is user-friendly an straightforward no matter you are just a beginner who is trying to learn how to cook. It allows you to adjust the temperature of this electric air fryer at the right level. 170 degrees Fahrenheit is its minimum temperature while the maximum level is 400 degrees Fahrenheit.
You can also set the timer, so it automatically shuts-off when the cooking is done. Setting both the temperature and timer gives you the desired consistency and doneness of foods, whether you want it to be crispy, roasted, or well-cooked.
Intelligent Working Mode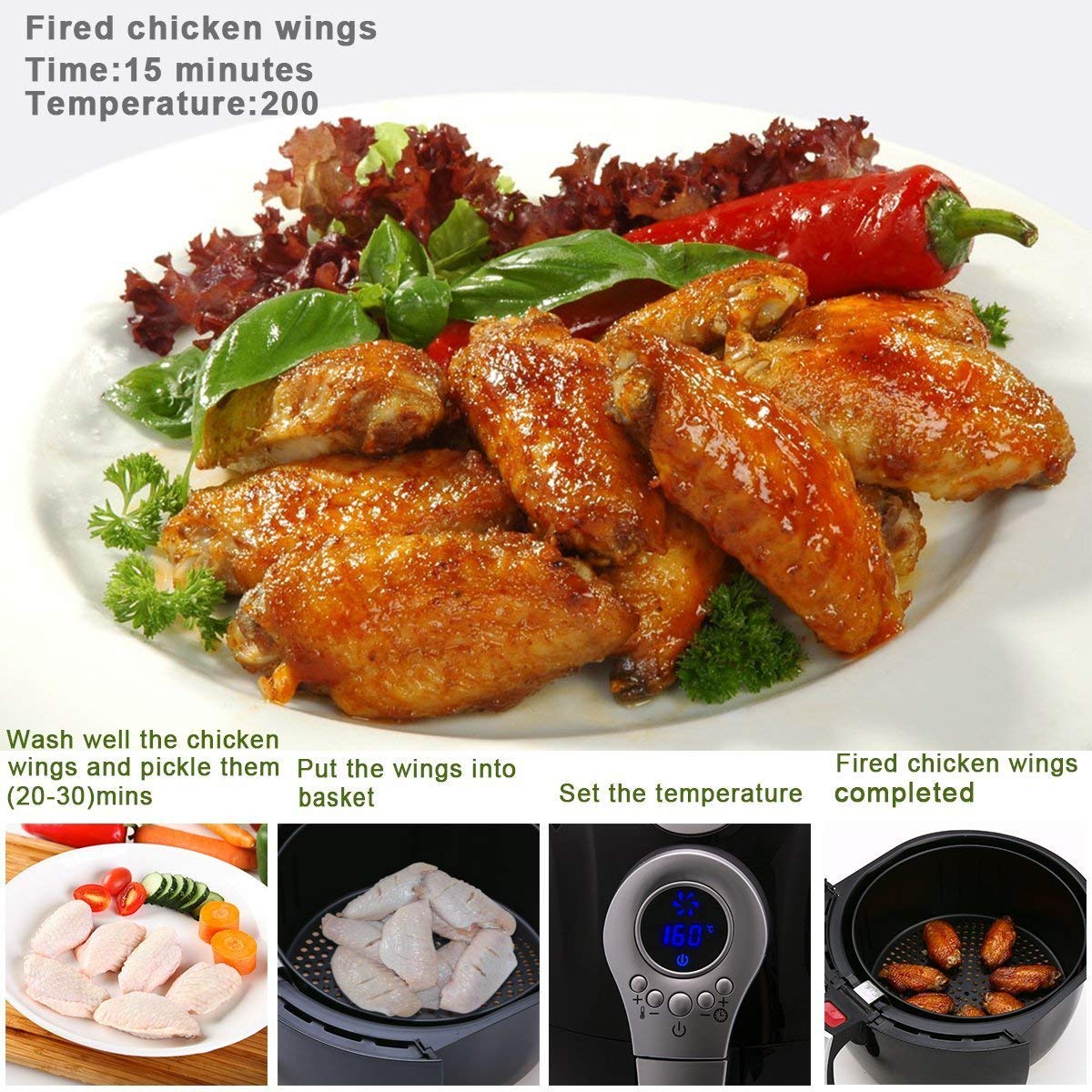 One of the attractive features of Blusmart electric air fryer is the "Intelligent Working Mode" whereas the device will only work when its fry basket is placed securely. You don't even have to preheat it before you can use it. The heat quickly circulates for fast cooking. The electric air fryer also doesn't use cooking oil. So, say goodbye to the stinky smell now!
Capacity and Size
The design and size of this electric air fryer would surely fit on the aesthetics and space of any kitchen. Its fry basket has a 3.4-quart capacity which is large enough for the whole family. The device is lightweight which is only 13.1 pounds, making it easy to move on the countertop. It has dimensions of 13.8 x 15.8 x 13.4 inches which could also be easily packed and stored safely in a dry place.
Easy to Clean
Another essential thing to consider on this electric air fryer is it is easy to clean. You can detach its parts and wash them. This benefit helps you maintain the device so you can use it longer. It enables you to avoid the build-up of mold and odor inside the equipment.
Now, say goodbye to tough to chew foods because the Blusmart electric air fryer got the solution for you. It's time for you to experience the same hassle-free and seamless cooking process, too. It's no doubt that every penny is worth it!
This product is available for order here: https://www.amazon.com/Electric-Blusmart-Technology-Temperature-Control/dp/B073J8SL71/ref=sr_1_1?ie=UTF8&qid=1531478390&sr=8-1&keywords=blusmart